Stainless steel is one of the most popular metals used today. This metal scores over several other metals due to its physical properties including good corrosion resistance, durability, etc. Various types of industrial, commercial, and residential items are created using this metal. Stainless steel pipes are one of the most popular products created out of this metal. These pipes are supported by certain accessories which are also made from stainless steel. Stainless steel flanges are one such accessory used to support stainless steel pipes. There are a vast variety of flanges available for purchase. This post discusses eight important types of flanges that you should know about.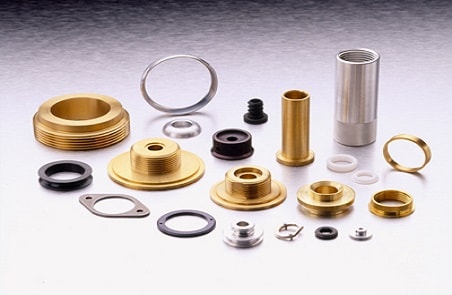 8 Different Types of Stainless Steel Flanges You Should Know About
The following are the top 8 stainless steel flanges used in stainless steel pipelines:
Weld Neck Flanges: These flanges are distinguished by their protruding necks. The weld neck flanges have the same bevel and thickness of the pipe. This flange is considered for severe service conditions such as sub-zero or high temperatures and high pressure.
Slip-On Flanges: These are the most affordable varieties of flanges available for purchase. The slip–on flanges have a slightly larger diameter than the pipe, which makes it easier to slip them over the pipe. These stainless steel flanges are fillet welded to a position and are ideal for low-pressure applications.
Blind Flanges: The flanges are designed without a bore, and are used to seal vessel openings or piping systems. These flanges are ideal for piping systems or vessels that require regular inspection. The blind flanges can be supplied with or without hubs. This flange can easily handle high stress caused due to internal pressure.
Threaded Flanges: These types of flanges are used for special applications and can be easily assembled without welding. Stainless steel threaded flanges are compatible with pipes with external threads. The flanges are not recommended for applications where bending stresses, high pressure or high temperatures are involved.
Lap Joint Flanges: The lap joint flanges are the type of slip-on flanges that are used with stub end fittings. These flanges are ideal for piping systems that require regular inspection and maintenance such as low alloy steel pipes or carbon steel pipes.
Socket Weld Flanges: The flanges are designed for use on small diameter and high-pressure piping. The socket weld flanges have internal welds which contribute to their durability as well as fatigue strengths. These flanges are used in the chemical processing industry.
Orifice Flanges: The function of these steel flanges is to provide access to a line for metering liquids or gases. The orifice flanges are installed with orifice plates or flow nozzles.
Ring–Type Joint Flanges: These flanges are used for high pressure and temperature applications. The ring-type joint flanges feature a groove that can be easily compressed on blind, slip-on or weld neck flange. The flanges help avoid leaks in pipelines where media is transferred at high pressure and high temperature.
The choice of the right flanges will depend on your application. You can always consult an expert like Norwood Screw Machine Parts who will help you make the right decision.